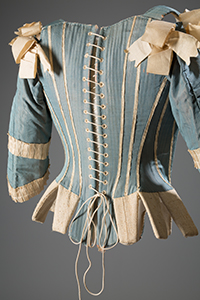 http://www.fitnyc.edu/22239.asp

Exposed: A History of Lingerie
Fashion & Textile History Gallery
June 3 – November 15, 2014


This is an image from the show at The Museum at FIT which has a catalogue coming out in July. Do we need a reason to add what looks like another tasty book to our collection?

Now just have to figure out how to get to NYC before it closes!