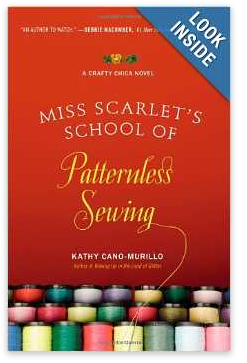 While I am drafting late 18th and early 19th C patterns and sewing first muslins, I am listening to this story. What fun! Light hearted and fun with just enough reality to chuckle at the right moments or nod my head in "been there", this story is a great companion. I find TV too distracting as I want to watch the images but music or a good story is always welcome. 5 more discs to go!!!

Happy Reading or Listening!

If you have read this, let me know what you thought about it. I have made one of the duct tape dress dummies when I was pregnant. Amazing to look back on that big belly.